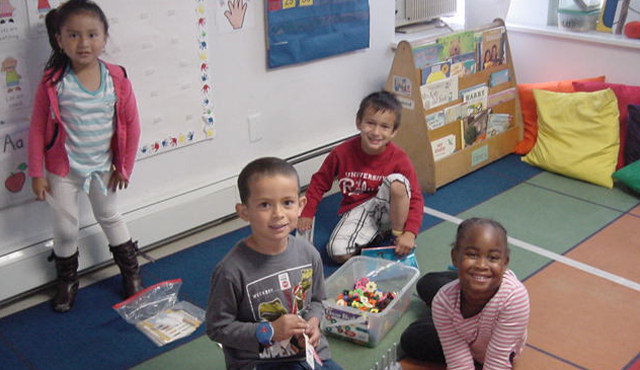 Enrollment Applications
How to Enroll
Enrollment for Universal Pre-K
Our Pre-kindergarten is part of the Ossining Public Schools Universal Pre-K program. The first step to enroll is to call Park School, 914-762-5850, and fill out a public school enrollment application. If you need before- and after-school care for your prekindergartener, when you speak to Park School staff, be sure to tell them that you need before and after school care at the Ossining Children's Center. (Also see the information below on enrolling in our Before- and After-School program.)
Enrollment for all other programs:
Infant-Toddler, Preschool (3-year-olds and young 4s), Before- and After- School, Summer Camp
We strongly encourage you to visit us to see if our Center is a good fit for your child. To make an appointment for a tour, please call 914-941-0230, ext. 12. To reserve a spot for your child and to expedite the enrollment process, you may download, print and fill out a preliminary application.
Infant-Toddler Pre-application
Preschool Pre-application (3-year olds and young fours)